Description
ordering.Look Younger, Feel Better, Live Confident
Don't let thinning hair stop you. Whether you are simply ready for a night out or your wedding day.
FEATURES
Instantly Get Fuller and Thicker Hair: It only takes no more than 20 seconds to apply Hair growth fiber powder hair building fibers, and once applied it makes thinning hair appear thicker and fuller.Our hair fiber spray helps you achieve your desired confident look with ease, speed and accuracy.
Super Natural:Hair fibers are totally undetectable even under ultra bright stage lights and camera. No one will know you are using hair fibers unless you tell them. Get fuller hair, and revive your confidence.
Upgrated Natural Formular: Using plant sourced keratin protein to create unscented hair fibers colored to match existing hair strands,  hair fiber powder are the perfect solution while you wait for Regrowing Hair Products Theraphy to increase your hair's volume and thickness.
Lasts All Day:These natural keratin hair fibers have an innate static charge that ensures they adhere to any type of hair. The bond between fibers and your hair is so strong that it's rain, wind, and sweat resistant. No stains are left on your clothes and pillow.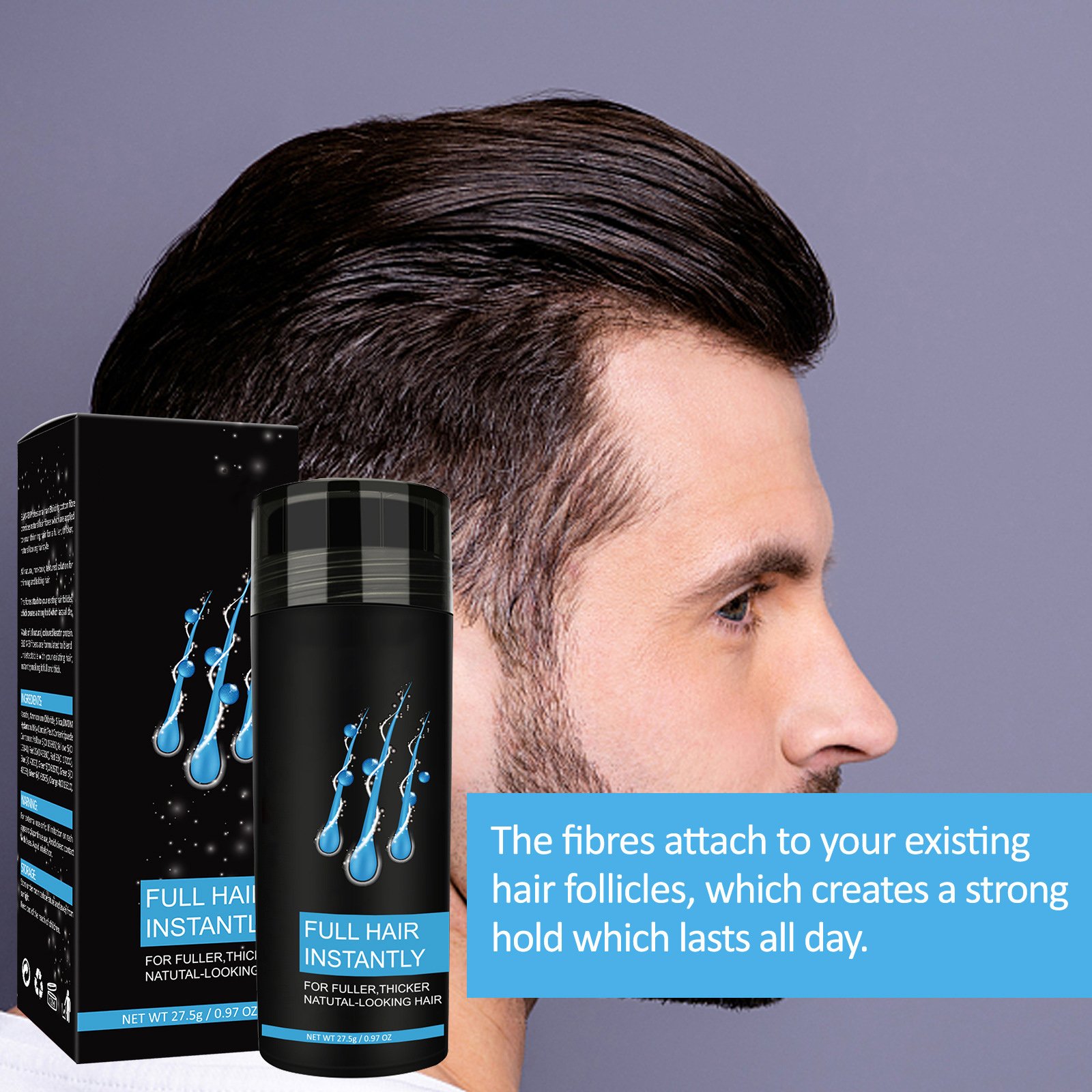 Easy to Remove:Once you apply it, Hair fibers lock tightly onto existing hair with a firm stronghold. It will last all day & night and simply is removed in a shower or next shampoo.
Four Different Shades:Hair fibers have a wide range of shades that will surely match the color of your original hair and roots. It is available in Black, Dark Brown, Medium Brown, and Light Brown. By the color of your roots. You need the colour closest to your scalp.